Partnership in Excellence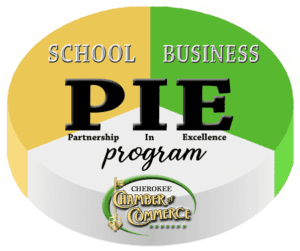 Partnership in Excellence (PIE) is a partnership between the Cherokee Chamber of Commerce, Business Community, and the Cherokee Community School.
Twenty-Five Chamber member businesses have been assigned to classrooms in grades TK-5. The purpose of this program is to:
Provide career awareness to the students
Connect the students and teachers to the Cherokee Community
Enhance classroom curriculum when possible
Engage the business community with the school system.
201 West Main Street
Cherokee, IA
712.225.6414